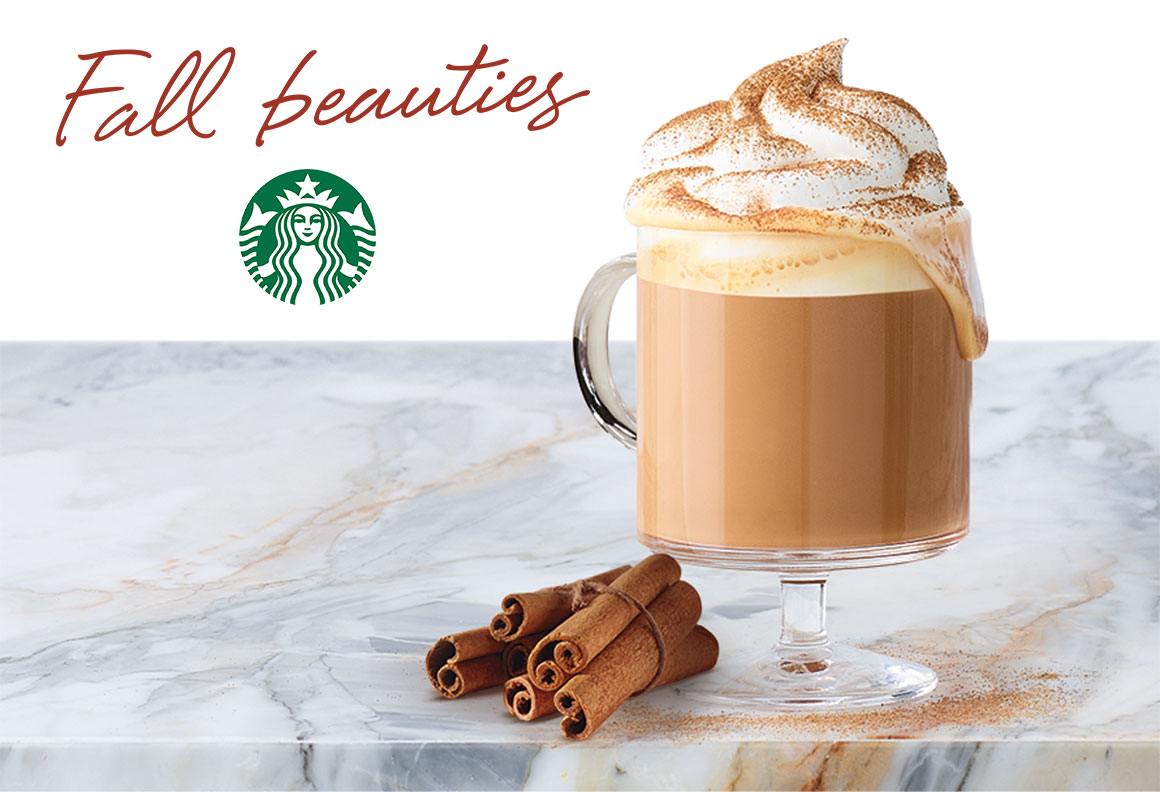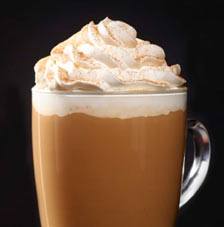 Pumpkin Spice Latte
The Starbucks signature espresso and milk are highlighted by flavor notes of pumpkin, cinnamon, nutmeg and clove to create this incredible beverage that's a fall favorite. Enjoy it topped with whipped cream and real pumpkin pie spices.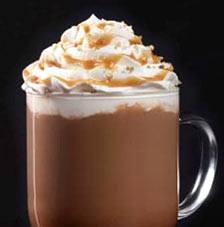 Salted Caramel Mocha
Mocha sauce and toffee nut syrup are combined with coffee and milk, then topped with sweetened whipped cream, caramel drizzle and a blend of turbinado sugar and sea salt. Enjoy the flavors of fall in every sip.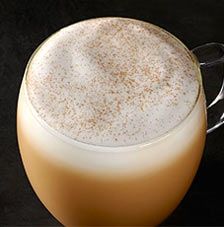 Pumpkin Spice Chai Tea Latte
The beloved Starbucks Chai joins our other fall fan favorite: Pumpkin Spice. Two flavors in one winning combination that delights and comforts as the cooler weather sets in.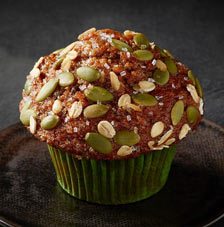 Morning Muffin
Fruit, grains, seeds and nuts... we've packed it all into this hearty muffin that includes rolled oats, carrots, zucchini, coconut, raisins and walnuts. And for a little crunchy sweetness, it's topped with pumpkin seeds, oats and a dash of raw cane sugar.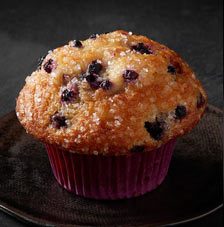 Blueberry Muffin
This delicious muffin is dotted throughout with sweet, juicy blueberries and a hint of lemon. We dust the top with granulated sugar for a delightfully crunchy texture.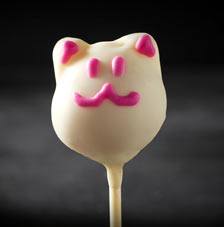 Cat Cake Pop
It's the soft, creamy vanilla cake and white chocolaty icing you know and love, with a new feline design. Pretty much the cat's meow.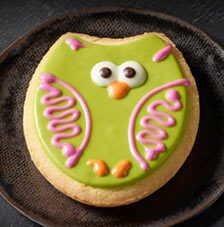 Owl Sugar Cookie
A buttery sugar cookie, chocolaty icing and an adorable fall friend... It's "owl" you could want.